Discovery
We conduct high-level research based on your requirements to develop the best digital solutions. We understand, devise, and strategize solutions that are centered around your idea.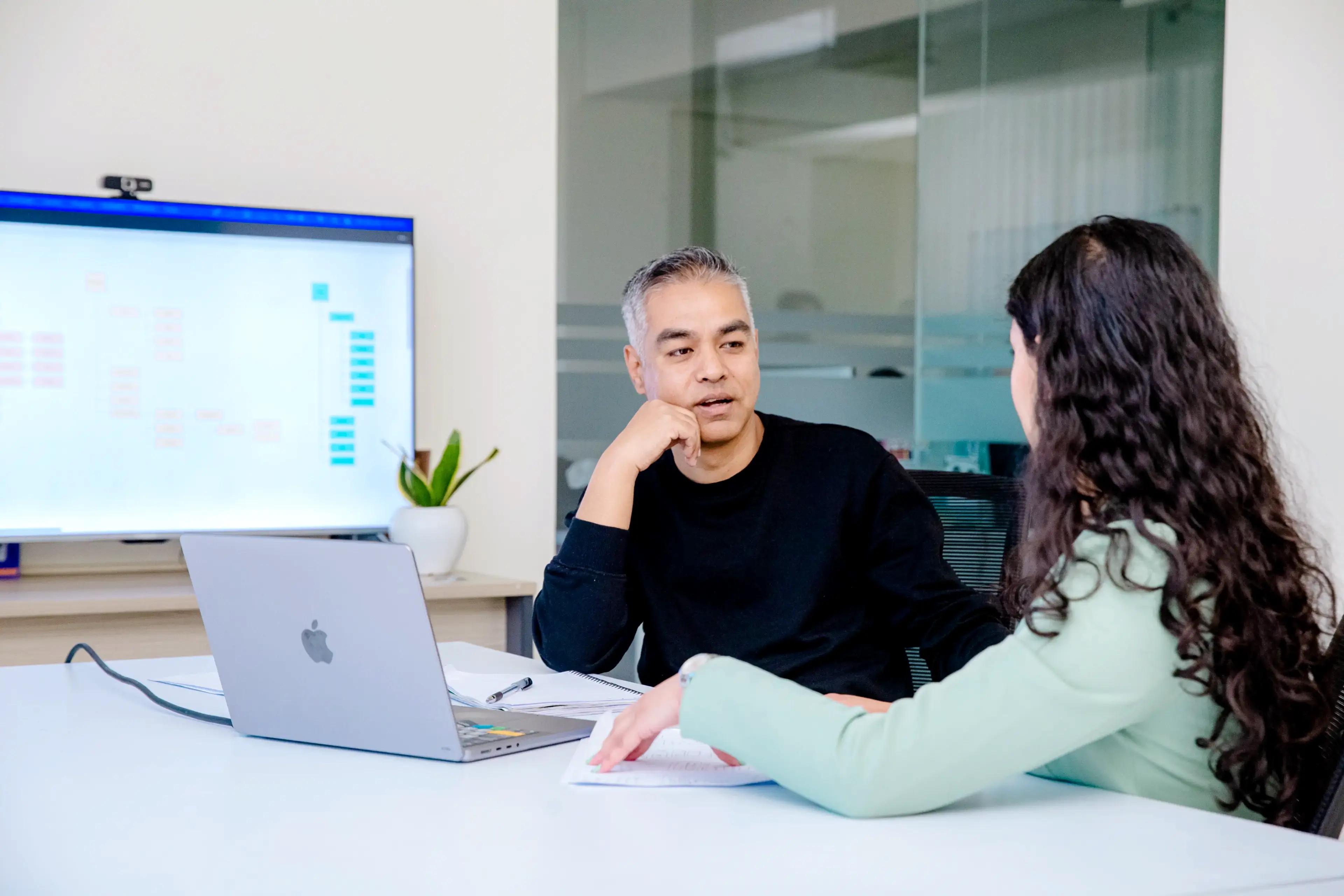 We begin our research by understanding the audience that will use your product or service. We base our conclusions on the behavior and attitude of your target market, followed by the need for your product/service. Our main objective is to better understand how your product will be welcomed in the market.
We conduct a thorough review of your product website, or application's user interface to identify areas for improvement. The goal is to assess the overall user experience and identify any usability issues, design inconsistencies, or other issues that may have a negative impact on user engagement. We will be involved in product designing, navigation, content, functionality, and overall usability. Our UX professionals will conduct the audit, using a variety of tools and methods to evaluate the product's strengths and weaknesses.
We do product and business strategy, which entails creating a plan for how your service will meet the needs of your target audience while also meeting business objectives. The goal will be to develop a user-centered approach to product development that ensures the product or service meets the needs of both users and the business.
We work with you to improve the user experience of your website/application to increase the percentage of users who complete a desired action, such as making a purchase or filling out a form. By identifying and addressing conversion barriers, we hope to increase the conversion rate, or the percentage of users who complete a desired action.
Design
Users first. We create for the end users. Those who are on your platform every day. Those who wish life was a little bit easier. We do our part. We design products. We design brands. But most importantly, we design experiences.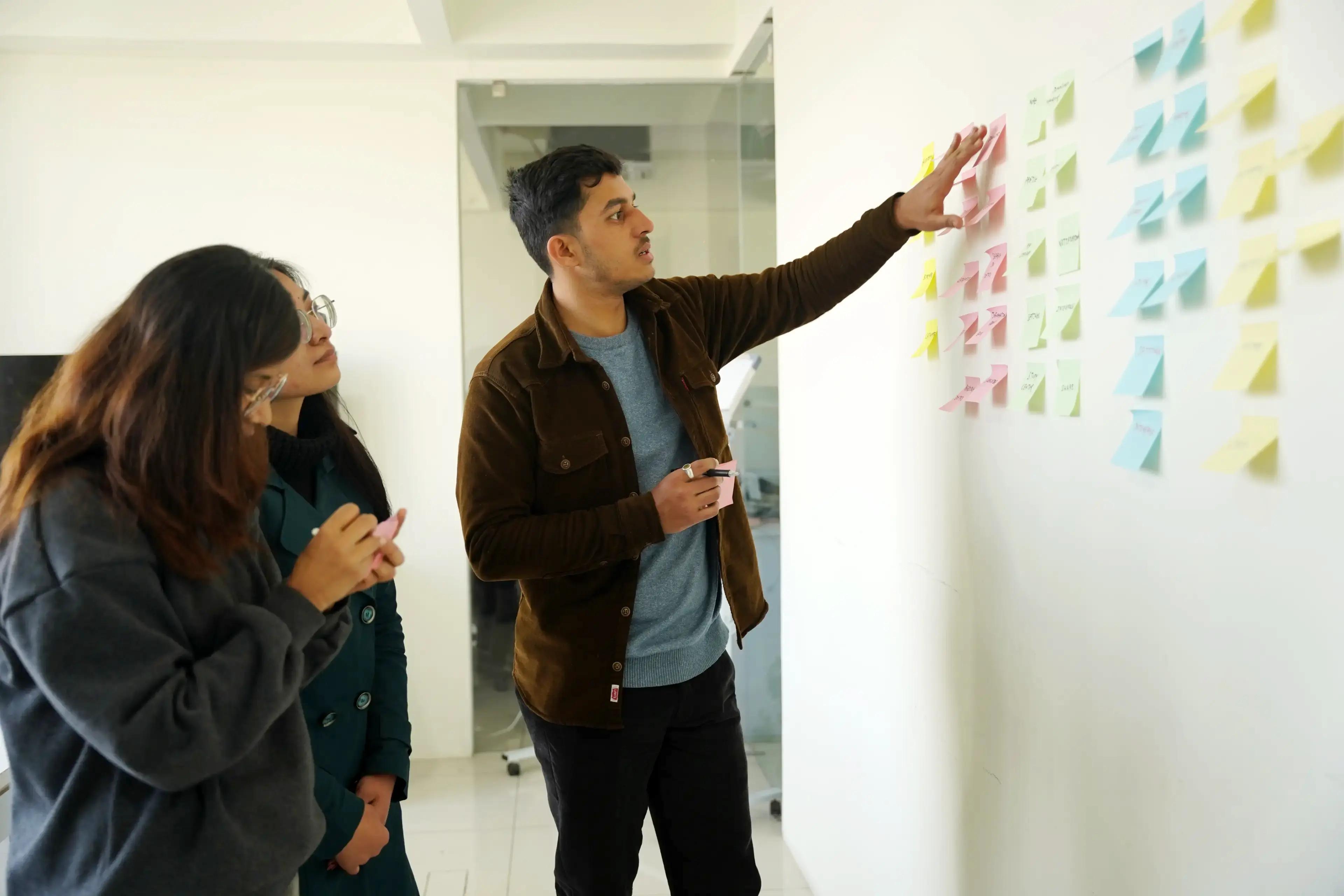 We help you design digital products, websites, and applications that are user-centered and focus on creating a positive and impactful user experience. The overarching goal of our process is to ensure that the product is intuitive, easy to use, and meet the needs of the target audience.
With functionality we don't ignore the way your website / design looks to your audience. Usable things should also look beautiful. We design interfaces that make the product visually appealing and easy to use, while also supporting the user's tasks and goals. We develop a design concept that reflects the brand identity and start creating visual elements, such as color schemes, typography, and icons, to create a consistent and engaging visual style.
We compare the user experience of your product or service to that of its competitors. The goal of conducting a competitive analysis is to identify areas for improvement and devise a strategy for distinguishing your product or service from competitors. This usually entails several steps, such as identifying key competitors, evaluating their products or services, and comparing them to your own.
We create animations and visual effects in digital media, such as videos, websites, and applications that help to enhance the user experience by creating engaging and dynamic visual elements that capture the user's attention and help communicate important information. Motion is powerful,we know that and we work on the same for you.
Branding let's people remember your product and services. We create a unique identity that differentiates your business from its competitors and resonates with the target audience while developing a brand strategy that includes the brand's positioning, messaging, and visual identity.
It's better to show how your product will work than just how it looks. We test and refine the design of the product before it is fully developed and launched, allowing our designers and developers to identify and address potential usability issues, functionality gaps, and design flaws.
Build
We build the tech for the future. We adhere to the latest coding standards to build scalable products. Our rooted understanding of your business helps us find what works best for you.
Our team of skilled developers is well-versed in a wide range of web development technologies, including HTML, CSS, JavaScript, python, java, PHP etc. We specialize in creating custom websites tailored to meet the unique needs of each of our clients. Whether you need a simple brochure site or a complex web application, we can help.
Our team has experience building apps for both iOS and Android, using technologies such as Swift, Kotlin,Flutter and React Native. Our team can help you create an app that engages your users and drives business growth. We have developed an online first application to offline first approach application well. Our team is experienced in creating applications which would help users to achieve their goal via it.
Our team has experience working with a variety of e-commerce platforms which helps you to sell your product online, includingShopify, Magento, VueStorefront etc. Except for working on prevailed e-commerce solutions we also build custom e-commerce solutions from scratch by conducting user research, lo-fi, hi-fi design meeting the clients requirement and needs. Our team is expertized to help you set up your online store, integrate payment gateways, and optimize your site for conversions.
We can assist you integrate your website with a content management system (CMS) such as WordPress, Drupal, sanity or prismic. This can help you manage your site more effectively, allowing you to easily update content and make changes as needed. In need basis we also help clients to develop their own CMS so it's easier for them to understand the product.